Home: The Kaiser Black Metal Realm
---
Posted: February 12, 2023
Kaisers music is now in the Public Domain. It means you can download and use the music for free and use it in any way you like without copiright restrictions.
Posted: April 14, 2018
The Time is now. Three years after its anticipated release Kaisers third album "Time of the Apocalypse" has finaly been released. Time of the Apocalypse can be listened to in it's entirety in the music section of this website. There is always free music available on the Downloads page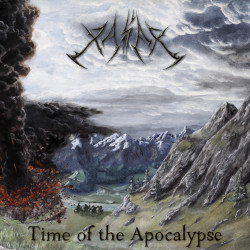 Posted: November 14, 2014
A New album, the name of which is not yet known, will be released on a yet unknown date sometime within the next six months. The full album will initially be downloadable on this website for free for a undefined period of time. If you wish to be notified of its release you can subscribe to the mailing list by clicking on the envelope on the bottom right corner of this website, or you can periodically check this website for its release.
Posted: March 1, 2014
The Kaiser forum is currently inactive due to Spammers. The reopening of the Forum would require heavy regulation and freedom restriction. Kaiser is yet to decide whether it is worthwhile reopening the forum at al considering the lack of public interest.
Posted: December 27, 2013
The Kaiser Website has bean completely renewed.

There is now a official Kaiser Forum where all things Kaiser as well as anything Gothic, Doom or Black metal can be discussed. In fact the Kaiserforum is ordered similar to a library and any topic can be discussed metal or otherwise.

Kaiser Now has hes own web store where albums can be purchased at very low prices. This is not a special offer, the purpose of the Official Kaiser web store is for the Kaiser to have complete control of pricing and to eliminate all possible middlemen. This will reflect in the low prices which are intended to stay low permanently.

Social sharing buttons have been removed. Perhaps you have noticed how cliché it is for websites to get increasingly cluttered with share and like buttons. And every website even businesses and other idiots are begging you to like them on Facebook and follow them on Twitter. This is not a good look in Kaisers opinion and there is little doubt that you are sick of it to. There most certainly is noting true or Black Metal about Facebook, Twitter or any other advert cluttered and cheesy social networking site. Their dais where numbered and now these buttons had to go. For your sake, the sake of black metal and for the sake of this websites integrity.

You can still stream al of Kaisers Gothic, Doom and symphonic Black metal Albums in the music section,and some of Kaisers Black Metal tracks can still be downloaded free of charge in the Downloads section.
Posted: November 26, 2012
There are two new Kaiser black metal wallpapers available. You can view and download those wallpapers in the wallpaper section of the Downloads Page of this web-page.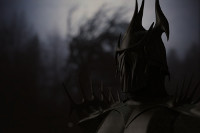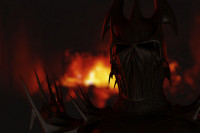 Posted: November 3, 2012
The Time is now. Kaisers new symphonic metal album "White and Frozen World" has bean released. The album will become available at various music stores at their convenience. In the meantime one black metal track of the album called "Immortal" is available as a free download in the downloads Section of this website.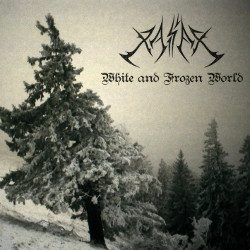 Posted: June 1, 2012
The new Kaiser album is nearing completion and will hopefully be released sooner rather than later. New information about the new album will be posted soon.
Posted: May 19, 2011
Kaiser is working on a new album. The name and release date of the new album are not yet known. The new material is about halve way complete.
Posted: February 1, 2011
Kaiser has a brand new website. You're looking at it right now. Most of the Content has remained at the usual locations with a view exceptions. This part of the page contains news and updates from now on. You now also have the opportunity to Share pages on your favourite social network or mail them to a friend.